The UK IPv6 Council held its 2018 Annual Meeting on Friday 7th December at BT Centre, London, close to St Paul's tube station.
The agenda with links to slide decks is below, along with video recordings kindly made by the BT events team.
Our thanks again to BT for their excellent hosting of the event, including refreshments during the day.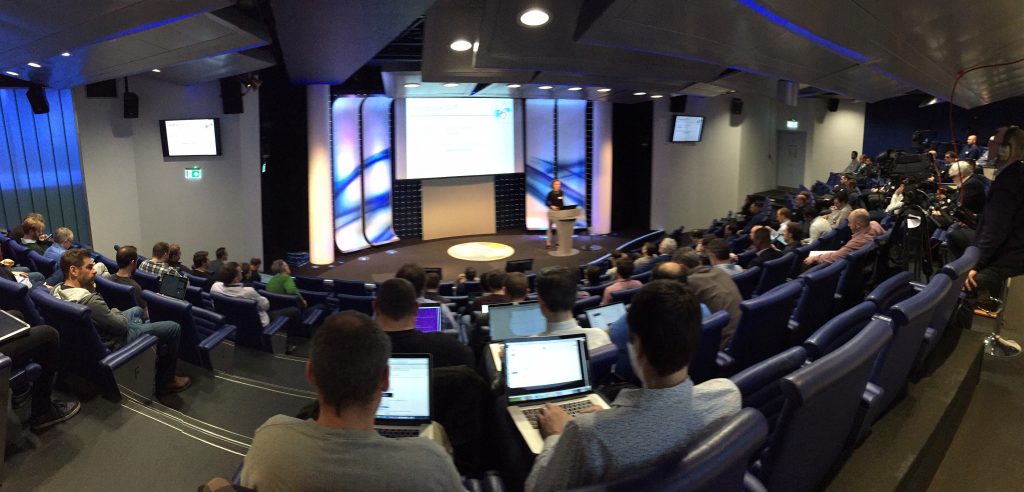 Agenda and Slide decks (PDFs)
09:30 Coffee
10:00 Morning Session
Opening and looking back at 2018
Veronika McKillop, Microsoft –  [slides] [video]
IPv6 Keynote
Jen Linkova, Google – [slides] [video]
ISP Updates
Nick Heatley, EE – [slides]
Loba Olopade, Virgin – [slides]
Mathew Chigwende, Liquid Telecom – [slides]
Combined recording of ISP updates: [video]
Jim Bound Awards
Presented by Veronika McKillop – [slides] [video]
12:00 Lunch
13:00 Afternoon Session I
LinkedIn Enterprise
Tim Crofts, LinkedIn – [slides] [video]
IPv6 in the Enterprise
Steve Youell, JP Morgan – [slides] [video]
IPv6 for WLCG/CERN research
Duncan Rand, Imperial College – [slides] [video]
IPv6 at Queen Mary University London
Chris Walker, QMUL – [slides] [video]
Mail and Web Servers First?
Benedikt Stockebrand, Stepladder IT Training+Consulting GmbH – [slides] [video]
15:00 Coffee break
15:30 Afternoon Session II
IPv6 for Peer-to-Peer Applications
Darrin Veit, Microsoft – [slides] [video]
Implementing NAT64 and DNS64
Terry Froy, QMUL – [slides] [video]
IPv6 Matrix and measurement discussion
Olivier Crepin-Leblond, ISOC UK – [slides] [video]
Open discussion / Q&A
17:00 Close
Discussions then continued in the nearby Paternoster …